A STRESS-FREE SAFETY SOLUTION
Don't stress out about staying safe. We're committed to providing personal protective equipment that keeps our community and our healthcare workers healthy. Get the safety gear you need shipped same-day from our Texas warehouse, and know it will be high-quality and hassle-free.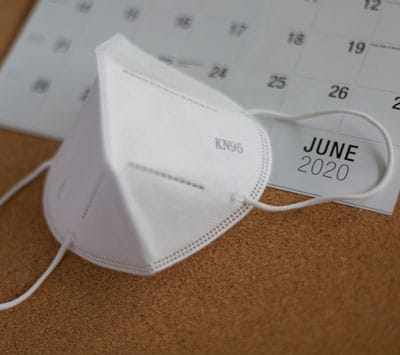 KN95 PROTECTIVE FACE MASKS
These masks are the highest quality medical-grade masks available. They offer 4-layers of filtration to protect you and people around you, they block 95% of particles in the air, and are reusable. They can block virus-containing droplets and inhalation by the wearer, and protect against dust, haze, airborne bacteria, and influenza.
4-Layers of filtered protection
Non-woven material provides better filtration and strength
Comfortable and breathable
Tailored to fit face with high elastic ear band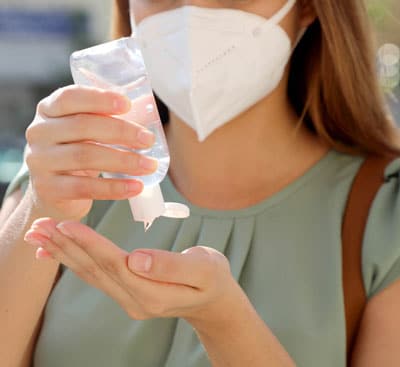 PROTECTIVE GEAR
We offer a wide array of personal protection equipment to suit your safety and sanitary needs. With large quantities in stock, you can get your PPE with zero-lead-time and super fast shipping or delivery.
Nitrile Gloves [blue or black, industrial grade, non-sterile, powder-free, available in 3 sizes]
Hand Sanitizer [FDA certified, 80% alcohol, available in 3 sizes]
COVID Test Kits [ IgG/IgM Rapid Test detects antibodies]
Infrared Non-Contact Thermometer
Protective Suits
Shoe Covers
Gowns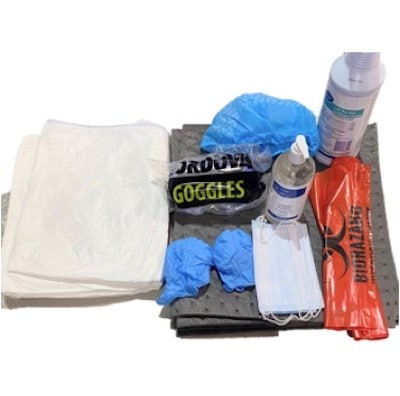 COMPLETE PANDEMIC KITS
These kits include items that can be used to protect yourself and prevent the spread of any contaminating agents. Each Complete Pandemic Kit includes:
32oz Sanitize Disinfectant + spray bottle
10 disinfectant cleanup pads
2 pairs of nitrile gloves
3 surgical masks
1 protective suit
2 pairs of shoe covers
18oz bottle of Hand Sanitizer
1 pair of goggles
1 biohazard bag
We love helping our Texas neighbors – check out what we've been up to in the community!
How can you protect yourself and the people around you?
Personal protective equipment is necessary for many people in Dallas and beyond these days. Whether you're the director of a healthcare facility, the owner of a grocery store or retail shop, or just a community member trying to keep your family safe, you need to know you can trust your equipment. And you need to get it fast – there's no time to wait around for long shipment times.
That's why SLR Medical Consulting is here for you.
We have everything you need for PPE in our Dallas warehouses, filled by vendors we know and trust. After more than a decade in the medical supply business, we know what quality looks like. We know you need a source you can rely on to get back to your life and your business safely. Don't stress – get in touch with us today. We have everything you need with the quality you deserve and the customer service Texas expects.
Same-day shipping, honest prices, and high-quality PPE: that's what we do.
Complete your order today, receive a quote with delivery details, and get your PPE right away. Our on-hand inventory guarantees you a zero-lead-time order.
PLACE YOUR ORDER